Gift Certificates are available for the bull riding or bullfighting schools.
Call 1-800-333-4716 for more info!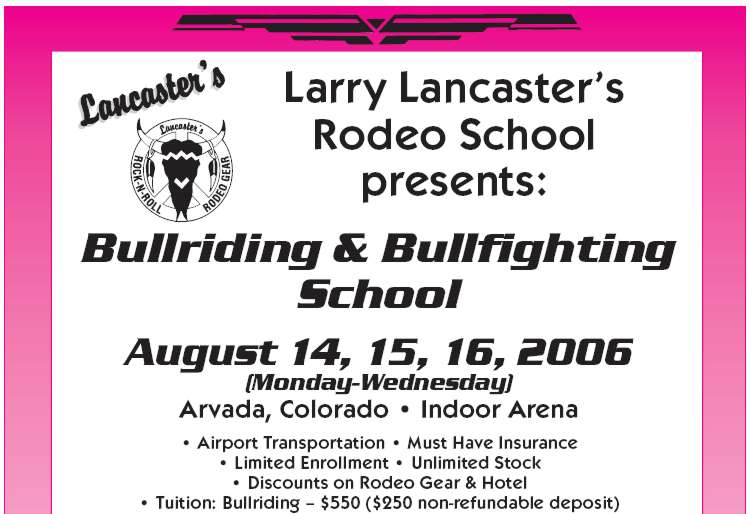 Click Here To Download release form. This must be printed and mailed with ink signature!
Lancaster's Rock 'N Roll Rodeo is proud to present World Champions Bullriding & Bullfighting Schools. Call for upcoming dates and pricing. All schools take place in Arvada, Colorado in an indoor arena.
Great personalized instruction! You are taught by the pros! Unlimited stock for all abilities! Whether you are a beginner or an experienced rider, this school will challenge and teach you. Videos of the bullrides and bullfighting are critiqued by the pros.
Bullriding and Bullfighting equipment available for use and purchase at all schools.
Get on our mailing list to be notified of upcoming bullriding and bullfighting schools. You might ride good now, but you'll ride great after one of our schools!
Next School Aug 14, 15, 16th 2006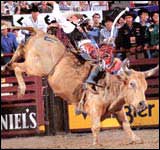 Past Champion Instructors have been:
Chris Shivers
Mike White
Terry Don West
Rob "Kamikaze" Smets
Jim Sharp
Lloyd Ketchum
Charles Sampson

Call 1-800-333-4716
Copyright © 2005-2006 Lancaster's Rock 'n Roll Rodeo All rights reserved.